ClusterMaster by I0JX
---
Here is a short description of the cluster program I am using. It is called ClusterMaster and written by I0JX0 , Antonio 'Tony' Vernucci. It runs under Windows 3.1 or Windows95 and has a lot of features. The program is freeware and can be downloaded from the homepage of I0JX. ( Go, get it! ).

Here is a list of the program features and some screen shots.

- Voice announcement of DX spots
- Rotor control via RS-232 Interface
- RX/TX frequency control via RS-232 Interface
- DXCC statistics
- Text search in stored DX bulletins
- RAC (Callbook CD) look-up
- Excellent documentation on file
- Tested with TNC2, AEA PK88, PK96, PK232, DSP2232 and Kantronics KAM

Here you see the normal input screen of ClusterMaster.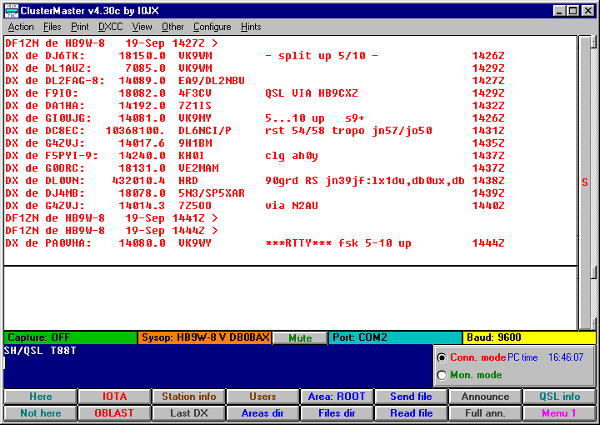 ---
This is the Find and Point screen.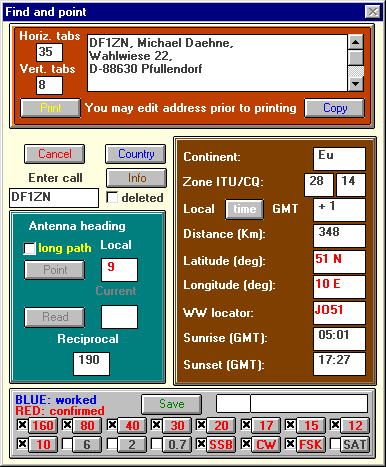 ---
This is the DXCC status table.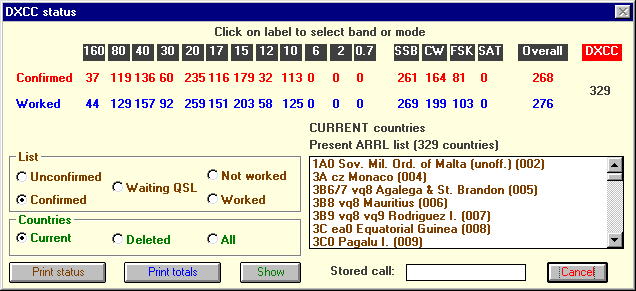 ---
Finally the Data Browser for stored DX Bulletins.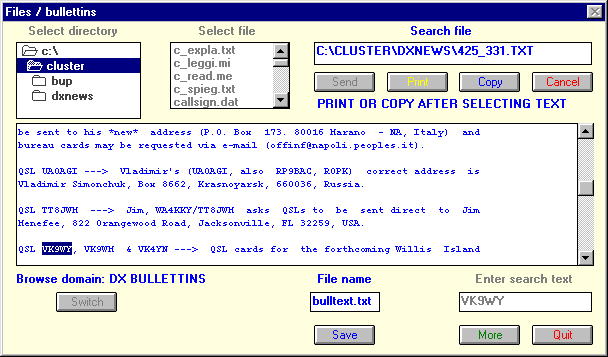 ---
Last update: 09/19/1997
---
This document was created on the 02/02/97 using FlexED